For most online users, privacy is the number one concern. Consumers are taking active steps to improve their safety online, as more data privacy regulations are put in place. Google's team aims to make the internet a safe place for users to continue to access ad-supported content confidently, knowing their data is protected.
However, to get there, it's essential to increase transparency into how digital advertising works, provide users with additional controls, and respect their choices about how they want data to be used.
Today Google shares what they're doing to improve these areas, including new tools that offer more details about the ads they see. Moreover, they are bringing forth new resources for marketers and publishers to guide them through the privacy trends in the digital landscape. And to drive the point home, they're sharing real-world examples from renowned brands and media companies offering compelling ad experiences that prioritize data privacy.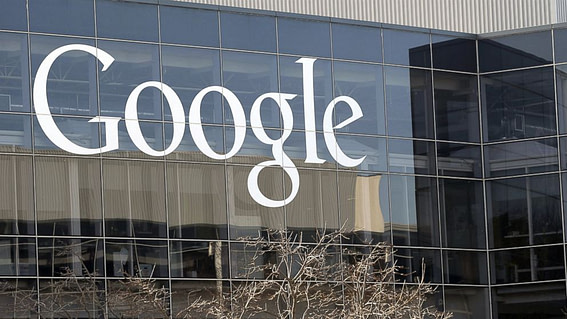 Improved Transparency, More Control
If you visit the internet quite often, you're familiar with Google's Why this ad feature that enables users to control the ads they see. With this feature, users can acquire more information on some of the factors used to make the ad choices for them, or choose to stop seeing the ad. Millions of users interact with this Google feature daily, as more people seek better ways to control the ads they see. In a bid to continue improving user experience, Google recently extended the Why this ad feature to connected TVs.
In the coming months, they'll be improving your ad control experience by introducing a new feature called About this ad. With this feature, users will be able to see the verified name of the advertiser behind each ad. Initially, the feature will be available for display ads you purchase through Google Ads and Display & Video 360, and we'll bring it to other ad surfaces throughout 2021.
It's difficult for users to tell which companies are showing them the ads. As such, Google Marketing is introducing a new tool called Ads Transparency Spotlight to help users get detailed information about the ads they see. Users can try it out as an alpha extension from the Chrome Web Store.
Transforming the Ad-Supported Internet
Chrome continues to seek ways to support digital ads with the Privacy Sandbox open standards initiative. Several proposals have been published for new APIs that will offer a solution for things like ad selection, conversion measurement, and fraud protection without revealing the identity of individual users. Developers are testing one of the proposed APIs for trust tokens that could help fight fraud, and more will follow. The API distinguishes between bots and real users, making it essential in combating fraud.
Once these approaches go through, Chrome is planning to discontinue support for third-party cookies. The proposals are currently being discussed in forums like W3C, and the Google ads team is actively participating in this dialogue. They expect to implement these solutions in the coming years. As part of Google's policy to improve user privacy, Chrome is exploring a variety of approaches to enable publishers to fund great content and help advertisers target the right audience for their products.
For instance, Google supports the use of first-party data for advertisers and publishers to provide relevant and useful experiences provided users have the transparency and control over the data they use. However, the use of opaque or hidden techniques that share data of individual users that allows them to be tracked isn't acceptable. Google wants to block any attempts to track users or obtain private information about their identity without their permission.
While much of the conversation has been about improving the privacy of ads on the web, their vision is to uphold user privacy as they preserve access to free content across different channels.
What Advertisers and Publishers Need to Know
The future is promising for digital advertising. While it might take some time, in the coming years, Google is planning to improve technology, new standards, and more sustainable approaches. Even though the transitioning is challenging, publishers and advertisers shouldn't hesitate to act.
To help marketers and publishers get ready for the upcoming changes, Google has put together recommendations that we should consider today. They've provided information on the best practices for building direct relationships with the customers and managing data, practical examples for using machine learning, and tips for evaluating your partner and vendor relationships. Additionally, Google offers practical, real-world examples of companies that are thriving in the changing privacy landscape.