The global pandemic has disrupted both online and retail markets. People with a shortage or no source of income have grown hesitant to make purchases of any kind. This is where effective video marketing becomes essential and can turn things around for your brand.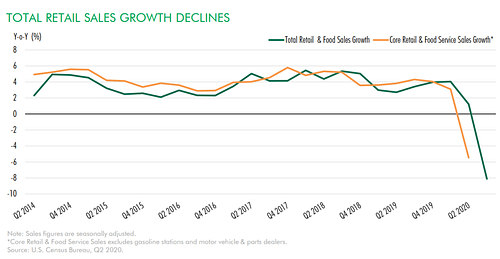 Image Source: CBRE
With billions of people around the world practicing social distancing and staying at home, marketing experts forecast a massive surge in the video marketing activities that will be used by companies to gain maximum business.
This notion is based on the belief, the more you garner the audience's attention, the higher the chances you have to turn them into customers.
Companies like Amazon, Google, One Plus, Facebook, etc. have already started deploying numerous video marketing strategies. However, the most effective video marketing medium for these companies will be Personalized Video Marketing.
According to a survey by Wyzowl, 85% of businesses are betting on video marketing this year, and more than 92% of marketers who use video for marketing say that it will play an essential role in their marketing strategy.
Image Source: Hubspot
As we are heading steadfast in the fourth quarter of the year, brands need to think fast to ensure that they gain and retain maximum customers both during and after the pandemic. Since this year has seen a massive spike in the number of people watching videos, experts estimate that people will spend more than 100 minutes a day in 2021.
Source: Smart Insights
This gives a fair idea that 91% of consumers will shop with brands that recognize them as individuals and provide relevant offers and recommendations.
Whether you own a sizeable B2B-SaaS company that helps with business intelligence and data analysis or managing an e-commerce store selling furniture at a reasonable price, adding the leverage of personalized video marketing to your marketing strategies can take them to the next level.
If you are unfamiliar with the different ways of utilizing personalized video marketing, worry not, as SmartMetrics compiled a guide that you can use to accomplish your overall goals.
What is personalized video marketing?
Personalized video marketing is an intelligent marketing tool that is used by companies to market a video towards a specific customer or group of customers. This video is not like ads or videos that are created by the company.
The analytics accounts, CRM accounts, and in-house data-sourcing strategies, such as customer satisfaction surveys, make these videos more specific and speak directly to the audience. Furthermore, these videos can be personalized with photos, names, and locations of particular people.
A perfect example of personalized video marketing is the Cadbury Glow campaign. The customers were able to create a personalized video 'gift' with their photos on their Facebook profile. While it is among the few brands that can pull such a massive campaign, small businesses don't need to plan something of this magnitude.
Personalized videos don't have to be this complicated. They can be as simple as listing, at the start of the video, "This video was made specifically for [Customer Name], who wants to [complete a buying action]."
Benefits of personalized videos in your marketing strategy:
As mentioned above, numerous companies around the world have been using videos as a marketing tool. But what are the benefits of personalized marketing?

Image Source: Vedia
A personalized marketing video is a reliable and fantastic tool as it combines two popular marketing strategies. i.e., personalized marketing and your video marketing strategy. 85% of the audience in the US watches videos online, but 93% of the internet users did get any relevant marketing communications.
To increase engagement, conversions, click-through rates, etc. personalized marketing uses the most popular and the most used medium video.
Personalized video marketing ideas for your business
Though personalized video marketing seems like a perfect option to capture your audience's attention, it does not work the same for all businesses. The tool works very differently for B2B and traditional B2C marketing.
This parity can be a result of the audience composition, which may comprise professionals in their field. Moreover, these professionals tend to get pitched daily through phone calls, email blasts, or just a steady stream of re-targeted ads.
This makes the uniqueness of great significance, and personalized video marketing a necessity; 72% of B2B buyers expect personalization in the marketing pitch they receive.
Image Source: Vidyard
Using personalized video marketing strategies can be tricky, and using the wrong approach for your business might cause your entire strategy to go south. Here are some of the ways you can use personal video marketing strategies for your business, along with the strategies that work better for B2B or B2C.
Event Invites
Event invites need to be done very carefully as they need to be attractive and convincing, whether its online tutorial, webinar, or product launch; hence we advise you to focus majorly on the video presentation.
The reason behind the emphasis is due to the improvement in the click-through rates. Companies that have used invite emails have seen an 8x increase. For instance, when Marketo saw a 36% increase in open rates after using personalized video marketing to invite attendees to an event.
Explainer videos
This strategy is particularly fit for B2Bs, but its dynamic qualities make it suitable for both B2B and B2C companies, especially if you are looking for a way to communicate with your audience and convey your message to them and explain what makes your brand different from the others.
These videos can be an excellent tool for B2B businesses to show customers how their services can be of help. 72% of customers prefer learning about a product through video, which can be a great reason to start explaining in personalized videos.
Case study videos:
Case studies can be a great way to boost the credibility of your business. These videos can be a great way to showcase the success you have garnered over the years or from the previous client. Since the execution of the strategy plays a significant role in the creation of the video, it cannot be replicated by someone else.
A good case study highlights your company's planned mindset and shows that you know how to measure value. Case studies can be long and tedious, but if you make them exciting and engaging, it can be a significant win for your customer.
'Thank you' videos:
The best way to make your customer feel valued is by supporting them after the purchase. Retention ensures that your customer stays with you even if your competitors offer them a better deal. Satisfied customers go on to recommend your brand for the high-quality provided by your brand.
Image Source: Moosend
Your competitors might be using tactics like cold pitching, offering promotions for new customers, and other aggressive marketing. Touching base with a new customer once is not enough. Therefore it is better to start with two different videos.
You can start communicating with your customers by making them feel special with a thank you video. Here you can use your customer's information like their name, their business, what their business does, how they'll use your service, and automatically upload it into a video template and send it right away.
This is the moment where you can show appreciation to a new customer as an individual.
Your second video can be an instructional one. There could be multiple levels, services, and uses of your product. This can create significant confusion among your customers as to how to make the best use of your products.
Facebook ads:
Social media platforms like Facebook are popularly known for their video content. Moreover, Facebook ads generate the maximum revenue for the company, and this is due to the data that it collects from its users.
Image Source: Buffer
Facebook has experimented with personalized video with the end of the year montages and suggestions on memories. Let's focus on video marketing that can help you convert.
How to use personalized video marketing on Facebook.
The personalization game on Facebook works with the data that is made available for you by the company.
For instance, you can use the interests and demographics to show your video to specific audiences. You can send the video to the customers that have interacted with your page.
You can target the audience that has liked an ad by creating a personalized video that starts with a personalized message like "We know you liked our last ad, and we're excited to show you something new."
Here are some tips that can help you make the most out of personalized video marketing on Facebook:
Use strong visuals: 85% of videos on Facebook are watched without sound. Create a storyboard of your idea to make sure your point is explained well, and the information can be understood without turning the sound on.
Beware of the running time: The longer the story, the lesser the audience. Social media users have access to a huge plethora of content, and if your story seems long or uninteresting, the audiences will not stay back till the end. Therefore, you need to be creative and make videos that are short but convey the message.
Include a call to action: If you don't invite your audience to take action in the video, the sole purpose of the ad will be defeated. The call to action will guide your customer down the sales funnel.
Email marketing campaigns
"Who reads emails these days, people have moved on, let's focus more on social media." You might have heard this a lot of times, but this opinion is not only wrong but fatal for a business.
Image Source: Campaign Monitor
There are more than 3.9 billion email users around the world, and if your marketing strategy does not include email marketing, you are missing out on pitching your product to half of the world's population.
Moreover, adding videos to your email content can boost click rates by 300%. Adding a personalized video can be a great way to capitalize on the excellent click rates. This can also work amazingly well if you are upselling or cross-selling.
You can send a personalized video as a part of your post-purchase email marketing campaign, no matter if you are selling a product or a service. The emails can include personalized videos that are automated to add the customer's name and product they have purchased.
The email can include a demo video or tutorials on the other products in your catalog. Such emails offer you dual benefits. With a video in your email, you will see more click through rates and the personalized video can help you track the increasing engagement.
How to scale your personalized video marketing strategy:
You might be thinking that it would become challenging to personalize videos after a certain period. On the contrary, it becomes easier owing to the built-in processes and automation. Brands like Amazon and Netflix offer personalization on a large scale.
Even though they are massive platforms, the level of personalization they offer is truly commendable. All of these things are possible only due to the data gathered and analyzed by the company. Leveraging data enables you to create marketing automation processes where your videos are personalized.
You can even use the data entered by your customers while purchasing a product and send them videos or posts catered to customers who already have your product.
When scaling your marketing efforts, you will have more data, but the process of using it stays the same.
Is it possible to set a budget for personalized video marketing?
Video marketing is expensive and can be concerning. There are many expenses involved to make a video, and sometimes it can go as high as $10000. Small businesses that usually have a string tight ad budget, such an expense can be a massive bomb.
However, personalized video marketing is relatively affordable and costs less than a marketing video. This is due to the data that you use to create a personalized video. Furthermore, 66% of video markets get qualified leads due to their videos as compared to social media marketers.
Image Source: Oberlo
Through a personalized video, you can connect to your target audience faster and at a lower cost. Here are some tips that help you while creating a personalized video.
Storyboarding
Before you start filming, it is essential to storyboard your idea. Whether you're shooting from your phone or hiring a crew, you need to plan the video down to the last detail before you record anything.
Avoid live-action
If you are on a tight budget, a live-action video can be complicated to accomplish. This is because the footage might not sit well with the templates or ready-made graphics. A screencast or a text over images video can be a better alternative.
Conclusion
We hope this guide has helped you understand the importance of including personalized video marketing in your digital marketing strategies. As most people consume content via videos, from platforms like Instagram Live stories or Facebook Ads or product demos, personalized videos make this content consumption more effective.
Traditional consumers and B2B customers now prefer video content over text or image content. Therefore, the point of having a strong video marketing strategy makes more sense. Personalized video marketing can work in sync with your digital marketing strategies to get more engagement.